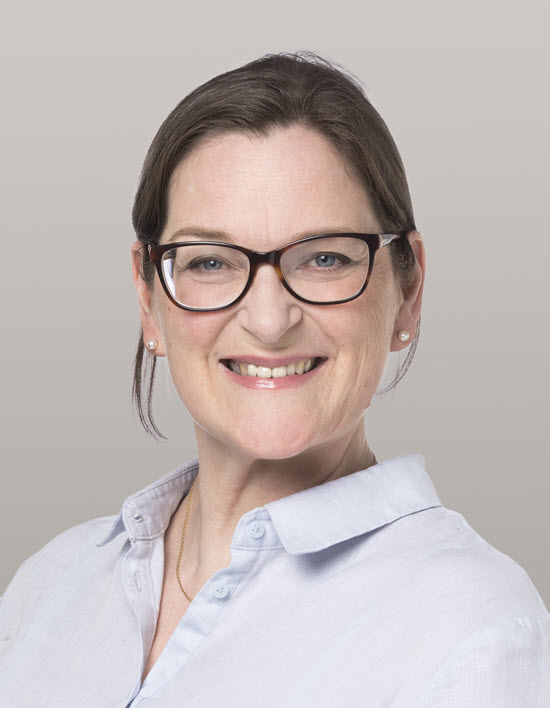 Dr. Andrea Hacker
Open Access, BORIS Theses and BOP
Phone

E-Mail

Office

H6_353

Postal Address

Universität Bern
Universitätsbibliothek
Hochschulstrasse 6
CH-3012 Bern

Attendance

Mon - Fri
Publications
2023
Hacker-Heimhofer, Andrea (4 July 2023). Prozessdokumentation BOP-Journals.
Hacker-Heimhofer, Andrea (4 June 2023). Setting up your Journal on BOP-Serials.
Verdicchio, Dirk; Hacker-Heimhofer, Andrea (9 May 2023). Ambivalent Open Science Practices: The View From a Swiss Institution. In: Commission for Research Partnerships with Developing Countries (KFPE) - Annual Conference Decolonizing Swiss Research Collaborations 2023.
Hacker, Andrea (2023). Open Access in Switzerland: An Institutional Point of View. College & research libraries news, 84(6), pp. 212-216. Association of College & Research Libraries 10.5860/crln.84.6.212
Dalkilic, Evin; Hacker, Andrea; Hesse, Cindy; Jobmann, Alexandra; Kirchner, Andreas; Pampel, Heinz; Siegert, Olaf; Steiner, Tobias (2023). Governance und Rechtsform. In: Wrzesinski, Marcel (ed.) Wissenschaftsgeleitetes Publizieren. Sechs Handreichungen mit Praxistipps und Perspektiven (pp. 83-96). Alexander von Humboldt Institut für Internet und Gesellschaft 10.5281/zenodo.8169418
2018
Hacker-Heimhofer, Andrea (21 September 2018). The Role of Swiss Libraries in the Future of Open Science. In: Open Con Switzerland. Zenodo.org http://doi.org/10.5281/zenodo.1438137
Hacker-Heimhofer, Andrea; Kneubühl, Nicole (17 May 2018). Open Access and FAIR Data requirements in funded projects (Unpublished). In: Information Event. University of Bern. 17.05.2018.
2017
Hacker, Andrea; Corrao, Elizabeth (2017). Laying Tracks as the Train Approaches: Innovative Open Access Book Publishing at Heidelberg University from the Editors' Point of View. Journal of Scholarly Publishing, 48(2), pp. 76-89. University of Toronto Press 10.3138/jsp.48.2.76
Hacker, Andrea (2017). 6a. Software für den Publikationsworkflow und den Peer-Review-Prozess. In: Söllner, Konstanze; Mittermaier, Bernhard (eds.) Praxishandbuch Open Access (pp. 283-289). Berlin: deGruyter 10.1515/9783110494068-033
2014
Hacker, Andrea (2014). Building it together: collaboration in university-based open access book publishing. Insights, 27(s1), pp. 26-29. Ubiquity Press 10.1629/2048-7754.120
Hacker, Andrea (23 May 2014). Moving past denial in open access publishing. University World News(0321)
Presentations and courses
Conference contributions
KPFE Annual Conference "Decolonizing Swiss Research Collaborations", 09.05.2023, Vortrag, Ambivalent Open Science Practices. The View from a Swiss Institution mit Dirk Verdicchio
Open Access Tage 2022, 19.09. 2022, Vortrag, Auf dem richtigen Weg? Institutionelles Diamond-OA-Publizieren in der Schweiz mit Elio Pellin
«Digitales Publizieren im Dialog», 11.11.2022, Keynote, Publishing in Open Access Journals. Where are we now and where do we go next?
Open Access Tage 2021, 28.09.2021, Moderation, Q&A Session mit Peter Suber – was Sie schon immer zu Open Access fragen und diskutieren wollten! mit Silke Bellanger
EHB/SFIVET National Research Day, 08.06.2021, Vortrag, Open Access at SFIVET
SeeDS (Symposium of Ecology and Evolution Doctoral Students), 23.02.2021, Vortrag, Open Access in Switzerland. Options, Requirements and Challenges
Open Access Tage 2020, 15.09.2020, Vortrag, Stell Dir vor, es ist 2020 und Open Access läuft immer noch nicht mit Marco Tullney
Open Access Tage 2018, 26.09.2018, Vortrag, OJS an der Universitätsbibliothek Bern
Open Access Tage 2018, 25.09.2018, Moderation, Geschäftsmodelle für OA-Bücher in den Geisteswissenschaften
Open Con Switzerland, 21.09.2018, Vortrag, Shifting Gears: The Role of Swiss Libraries in the Future of Open Science
Events University of Bern
Talks
Publishing Dissertations in OA - Boris Theses, 30.01.2023 mit Igor Hammer und Sarah Stalder
Konsortiale und Communityförderungen für Open Access Inhalte – Beispiel Knowledge Unlatched, 13.09.2022
Open Access Publizieren an der Uni Bern. Optionen für JungforscherInnen in der Musikwissenschaft, 29.04.2022
Who Has This Kind of Money? Financial Options and Support for Researchers Facing APCs for Publishing in Open Access, 07. 03. 2022
Open Access in Soil Sciences, 05.10.2021
Research Colloquium Theoretical Philosophy: Philosophy of Mind and Metaphysics. Open Access, 12.03.2021 mit Gero Schreier und Julia Wermelinger
Unterstützung im Wandel zur offenen Forschung. Open Science Dienstleistungen für Berner Wissenschaftler*innen, 18.06.2020
The Importance of Open Science and Research Integrity for Scientific Progress - Open Science: Publishing, Ringvorlesung, 06.03.2020 mit Jennifer Morger
Open Access, Open Data. An Update on Compliance, Policies, Finances and Debates, 23.01.2020 mit Gero Schreier
Watch Out for Predatory Journals and Conferences. What They Are and How to Avoid Them. 28.11.2019
Pre-Registration in Psychology. An Introduction, 19.09.2019
Open Access Publishing. Complying with Funder Requirements, 22.03.2019
Neue Impulse aus dem Open Science Team, 03.07.2018
Open Access and FAIR Data requirements in funded projects, 17.05.2018 mit Nicole Kneubühl
Coffee Lectures
The Diamond Way: Open Access Done Right, 03.05.2023 mit Katja Staub
OA Update: New Rules, New Possibilities, 20.04.2023
Neues beim SNF: Publizieren im Open Access, angepasster Lebenslauf, ORCiD, 03.11.2022
Refresher zu den Digitalen Daten/ wissenschaftlichem Publizieren, 12.10.2021 mit Gero Schreier
SNF Chronos Hub, 24.06.2021
Alternative Publikationsformen in den Geschichtswissenschaften, 03.12.2020 mit Lennart Güntzel
Roundtable: Read and Publish agreements 28.10.2020 mit Julia Wermelinger
Woran erkennt man gute OA Zeitschriften? 13.10.2020
UniBe's Open Access Publication Fund, 06.10.2020 (u.a.)
Open Science Update: Read & Publish and Open Access Fonds, 17.06.2020 mit Jennifer Morger
Open Science Update, 05.11.2019 (u.a.)
Plan S, 28.05.2019
Publizieren von Dissertationen in OA, 07.03.2019
Predatory Journals, 28.11.2018 (u.a.)
Publizieren mit BOP und BORIS in den Geistes- und Sozialwissenschaften, 06.11.2018
Workshops und Schulungen
Aktuelle Entwicklungen im Bereich E-Books und Open-Access-Vorgaben, 22.11.2022
Roundtable: Who Pays the Bill? Financing Open Access Publications, 09.11.2022
OJS Introduction to the Editorial Workflow, 09.12.2020 (u.a.) mit Jan Stutzmann
SNF-OS-Vorgaben, 03.11.2020 (u.a.) mit FachreferentInnen
Predatory Journals, 12.05.2020
Open Access, Open Data. Pathways, Policies and Funding, 22.04.2020 mit Jennifer Morger
Open Access, Open Data. Complying with EU Requirements, multiple Termine, mit Jennifer Morger
Open Access Publishing, 12.12.2019 (u.a.)
Open Access Publishing, 04.12.2018 mit Nicole Kneubühl
OJS Migration auf 3.1.1, 14.06.2018 mit Jan Stutzmann
Einführung in OJS, multiple Termine, mit Jan Stutzmann