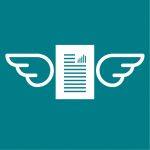 BOP Serials and BOP Books offer scholars at the University of Bern infrastructural solutions for scholar-led publishing projects in Open Access Gold.
Publishing
Aims
The publishing platform BOP Serials serves the publication of peer-reviewed open-access periodicals and series. BOP Books is primarily a platform for peer-reviewed, scholarly monographs, edited volumes, and book series.
Other open-access publications such as essay collections, working papers or reports can be published via our repository BORIS.
Publications should fulfill the requirements of the Berlin Declaration on Open Access to Knowledge in the Sciences and Humanities, which the University of Bern signed in 2007.
Rights and Licenses
Bern University Library recommends the use of the Creative-Commons-License CC-BY, which means anyone reusing the work is obligated to cite it. This license regulates the access to publications according to the requirements of national and international funding instruments, allows proper indexing and discoverability in databases and aggregation sites; it also facilitates text- and datamining.
The copyright remains with the author. BOP receives the right of first publication and a simple usage right that is unconstrained in terms of time and space in order to publish the work online and to distribute it via a print-on-demand service.
Authors have the right to enter other contracts for non-exclusive distribution of a version of the work as it is published by BOP. However, such a contract has to assure citation of the work's first place of publication, i.e. BOP.
Information for Editors and Authors
Editors
Journals
BOP Serials offers technical and organisational support to local scholars who want to launch a new scholarly journal or migrate an established one from a publisher; BOP Serials only supports Open Access journals. Bern University Library hosts the publishing platform Open Journal Systems (OJS), which offers a sophisticated publishing management workflow from submission to peer-review, publication and archiving.
The parameters of cooperation are defined in a contract between journal editors and Bern University Library.
Series
BOP also publishes regular academic publications that undergo a peer-review process. Series can either be hosted on BOP-Books that operates on the publishing platform OMP or they can be published via our repository BORIS.
The parameters of cooperation are defined in a contract between series editors and Bern University Library.
Identifiers
Publications on BOP receive the necessary identifiers:
DOI (Digital Object Identifier): this serves as a unique marker of a digital document. Publications with a DOI are persistently discoverable and quotable
ISBN (International Standard Number for Books)
ISSN (International Standard Nummer for Journals and Series)
Authors
If you have a single book-project which you would like to publish on BOP Books, please get in touch with the BOP Team: openaccess@ub.unibe.ch
Book-Series on BORIS
Berner Studien zur Geschichte (Bern Studies in History)
The different subseries that constitute Bern Studies in History (Berner Studien zur Geschichte) are intended to make research results emerging from the historical institute at Bern University openly accessible. This includes publications that are based on excellent masters- and bachelor theses; dissertations that do not appear in print; collections of source material that are by-products from research projects, as well as workreports. Additionally, Bern Studies in History offers a platform for publications that contain transferable knowledge for a general audience, such as schools.
To reflect the wide variety of research undertaken at the historical institute, the series was divided into the following subseries:
itw : im dialog – Forschungen zum Gegenwartstheater
This series is dedicated to contemporary theatre and aims to advance the idea of dialogue. itw : im dialog which appears every two years, offers researchers and artists a scholarly format within the context of a symposium programme. The issues are produced shortly after the symposia take place and appear before the next event takes place so that the insights and impulses gained from the international exchange can be quickly incorporated into the discussions about contemporary theatre. The series is available in print and digitally in open access. It is intended for a specialist audience as well as for interested members of the general public.
Berner Arbeiten zur Theater- und Tanzwissenschaft
The series «Berner Arbeiten zur Theater- und Tanzwissenschaft» (Bern Studies on Theatre and Dance - BATT) is intended to make available digitally and in open access the research results by graduates of the Institute of Theatre at the University of Bern. This includes publications based on Bachelor- and Masters-theses that received a very good or excellent mark as well as PhD-theses that did not appear as printed books. All titles are peer-reviewed.