Open Access Publication Fund at the University of Bern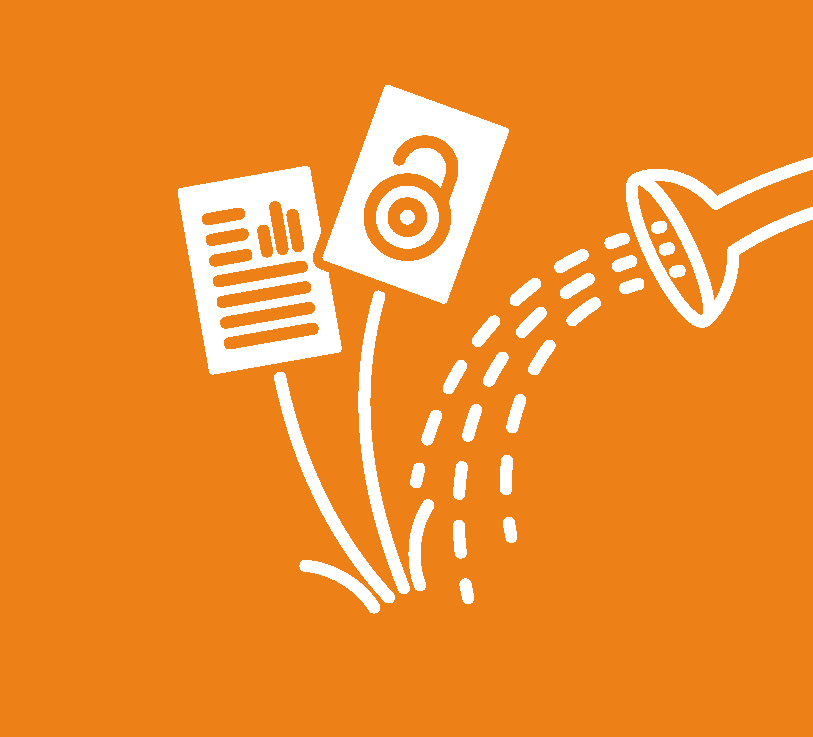 OA Fund at the University of Bern
The OA fund of the University of Bern has been supporting its researchers OA gold publications since 2020. As of 2022 and until 2024, the University of Bern participates in the national OA Fund initiative of swissuniversities which means that the overall volume of the fund has increased.
As part of the Swiss Consortium of Academic Libraries, the University of Bern reached an agreement with Frontiers for 2022, which was renewed for 2023. Until the prepaid balance is exhausted, the eligible APCs will be paid directly to the publisher and a separate application is unnecessary. For further information please visit the tab "Frontiers".
Let us know if you have any questions: oafonds@unibe.ch.
Criteria
Criteria of Eligibility (as of January 2022)
Application
Before you submit your application, make sure to check the eligibility criteria. It is particularly important that:
the chosen journal is a pure open access gold journal (we do not support hybrid or predatory journals)
the applicant is either corresponding author or single author
you have the original invoice as a PDF and the invoiced amount is no higher than 2'500 CHF (for journal articles) and 8'000 CHF (for book processing charges) . Please apply for funding BEFORE you pay the invoice. If approved, we pay the publisher directly.
All applications must be submitted via the online form.
ATTENTION: you do not need to apply for funding, if you publish an article in a FRONTIERS journal. See tab "Frontiers"
You can find more information under the tab "Criteria" and "FAQs" as well as the Open Science Website.
FAQs
Which journals fulfill the criteria?
The fund supports only publications in pure open access journals.
Articles must be published with a CC-BY license. Please note that we do not accept any more restrictive cc-licences (e.g. CC-BY-NC or CC-BY-NC-ND).
Publications in hybrid OA journals or predatory journals will not receive funding.
How do I recognize a hybrid journal?
A hybrid journal is a subscription journal that also publishes articles in open access, for which the authors pay an APC (see the section "How does Open Access work" on our website).
You can tell whether a journal is hybrid if
Only some articles are in open access, while others are behind a paywall
Access to the journal requires a subscription
The journal is not listed in the Directory of Open Access Journals (https://doaj.org/)
Should the journal in which you wish to publish be hybrid, we recommend you check our Read & Publish website to see whether there is a consortial deal that would cover the cost of publishing in the journal you chose.
How do I recognize a predatory journal?
A journal is probably predatory (and thus not a credible scholarly journal) if
The journal is not listed in the Directory of Open Access Journals (https://doaj.org/)
The journal is not listed in the usual indexes such as Web of Science, Scopus or Index Medicus
You find complaints of researchers (e.g. about e-mail spamming)
Lack of transparency of the publisher
No professional invoicing
The following checklist will help you to recognize a predatory journal. We also recommend that you check each new journal that you consider publishing in against the criteria on the website Think.Check.Submit https://thinkchecksubmit.org/.
My application was accepted. Which billing address do I need to use?
Once your application is approved, we will send you the correct billing address. You will then have to request an adjustet invoice from the publisher to reflect this billing address.
Can I pay the invoice with a credit card or do you pay the amount directly?
Send us the invoice as a PDF.
Do not pay the APCs or BPCs with a credit card.
Once your application is successful, we will pay the publisher directly.
Make sure to send us the application as soon as you can after you receive the invoice.
Why can't I see the option "user area" or upload an article?
It is possible that you logged on with your student account. To upload publications in BORIS you need to log on with one of the following two account types:
Members of the University of Bern with a campus account
Members of the Insel-Spital with an I-account
If you log on with one of these two accounts, you can upload your publication in your user area.
Why can't I change the embargo length?
You only need to upload your publication and submit the record. The BORIS-team will then check all your information and select the correct license and embargo length. Only after the record has been checked for correctness will the entry be published.
Is there a standard text of acknowledgement for funding?
Acknowledging funding from our fund will be most appreciated. Please use the following text:
German: Diese Open Access Publikation wurde von der Universität Bern und swissuniversities gefördert.
English: Open access funding was provided by the University of Bern and swissuniversities.
I have additional questions. Who can I talk to?
Should you not find an answer to your question in these FAQs or if you are unsure about how to proceed, we are happy to help.
You can reach us at oafonds@unibe.ch.
Frontiers
Warning
As of 04.07.2023, the quota for Open Access publications agreed with Frontiers is exhausted. For members of the University of Bern this means that until the end of 2023, they must find alternative funding to pay for APCs for Open Access publications in Frontiers journals. Financing Frontiers APCs via the OA publication fund is not possible.
______________________________________
As part of the national Open Access Fund initiative of swissuniversities, an agreement has been reached with Frontiers. It concerns all publications in Frontiers journals, as long as they fulfil the OA Fund's criteria and as long as the Frontiers fund is not depleted. Such publications benefit from:
10% Discount on APCs

Direct payment of the APCs without separate application procedure

Frontiers "Partner Journals" are part of this agreement, as long as they are mentioned in the publisher's journal list.
Please note:
If you publish with Frontiers as a corresponding author and you are affiliated with the University of Bern, you do not submit an application for APC funding. The OA Fund team will check your eligibility and you will be automatically informed whether your APCs will be paid or not. Please make sure that you use your unibe.ch-email adress when you submit your manuscript to Frontiers.

The annual pre-paid budget for the support of Frontiers APCs is limited. Once the fund is depleted, no further Frontiers APCs will be paid for the rest of the year.

The discount of 10% only applies to APCs paid by the fund.
Let us know if you have any questions: oafonds@unibe.ch.