Virtual showcases
In the Münstergasse Library we show originals, mainly from our historical collections, in small, thematic exhibitions several times a year. All previous exhibitions can be viewed online in our Virtual Showcases.
OLD BOOK ART - NEW MEDIA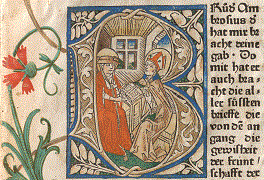 450 titles to choose from: from illustrated Bibles to chronicles, travelogues and world literature to medical and astronomical works, the spectrum of the oldest printed books in Bern ranges. We present selected originals from our collection and trace their origins.
What's new and different?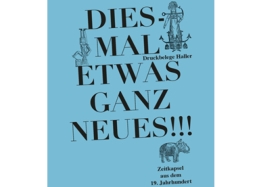 A look back at Bern in the 19th century: The Haller Print Receipts Collection consists of several thousand receipts from orders that the Haller print shop executed for the state, private individuals, trade and commerce between 1800 and 1859.
«bekenntniß und zwitracht»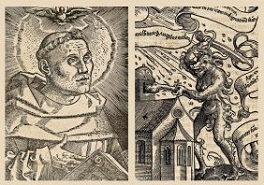 To mark the 500th anniversary of the Reformation, the Center for Historical Collections showed a selection of rare and in some cases unique prints from the Reformation period: a letter of indulgence, theses, titles, texts and, not least, invective images and caricatures.
Mighty fancy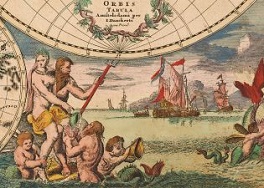 The Danckerts were an important Amsterdam printing family, producing printed matter such as the Danckerts Atlas over four generations. The copy in our collection of historical maps comprises 49 map sheets and was compiled between 1713 and 1715.
"…sampt jrer waren Conterfactur"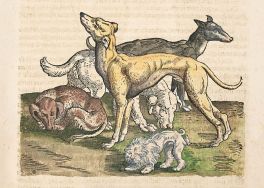 Conrad Gessner (1516-1565) was a universal scholar. His impressive books testify to extraordinary talents and the permanent endeavor to collect knowledge. Some illustrations in his animal books are virtually icons of the art of illustration.
To view all virtual exhibitions, switch to the German page.