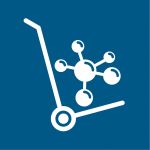 Knowing how to organize and manage research data is one of the most important prerequisites for ensuring the quality, security, durability, and reproducibility of research data, both during a research project and in long-term. We advise, support individually and in groups through workshops and events around open research data and open science. If you have any questions about research data management and data management plans, please contact us via E-Mail: openscience@ub.unibe.ch.
DMP Review
We review your data management plan.
Documentation and Metadata
Data protection
Training
Training and workshops in research data management aim to support researchers at the University of Bern to manage research data through the whole research data lifecycle from initiation, planning, the start of the project until the end of the project. Moreover, many funding agencies, such as the Swiss National Science Foundation (SNSF) and the European Commission (e.g., H2020/Horizon Europe), require grant applicants to develop a data management plan (DMP) and demonstrate experience in data sharing and open science in order to receive a grant.