Medicine and Pharmacy Portal
The Medicine and Pharmacy Portal offers support for your studies, research and teaching. Here you may find news and information about subject-specific events and services offered by the university library as well as useful tools for your scientific work. Quick links:
Online Services 24/7

Here for you whenever you want
Take advantage of our online services wherever you are.
Customized and professional

Advice and Searches on Demand
Are you considering a systematic review or do you want to develop a search strategy for databases? We support you with assistance and advice.
Consulting and Support Services Overview

(PDF, 34KB)
Get your work published

Academic Writing
Scientific Writing Courses with Dr. Kali Tal: Open to all students and postdocs in the health and natural sciences.
See our Academic Writing courses
Tutor
Dr. Kali Tal: kali.tal@unibe.ch
Registration & Fees
Affiliates from University of Bern, Pädagogische Hochschule PHBern, Inselspital Bern: Free
Registration via ILIAS on course page
Academic fee for affiliates from University and hospital: CHF 150 / course (3 hours)*:
Registration via ILIAS on Academic fee for affiliates from University and hospital: course page
External fee: CHF 200 / course (3 hours)*
Registration via registration form (for Swiss participants not affiliated with the University of Bern)
*Discount if more than 3 (= 2%), more than 5 (= 5%) or more than 10 (= 10%) courses are booked per semester at once.
➔ Participants should have English at a C1 level or higher.
Knowledge and Learning

Courses and Workshops
Brief coffee lectures, systematic searching in databases, and much more. We're happy to share our knowledge.
Get the knowledge
The Medical Library of the University of Bern is committed to teaching students and researchers how to improve their research skills and raise the quality of their publications.
Our courses in literature searching and evidence-based medicine include:
Curricular courses for the faculties of Medicine and Veterinary Science
Customized courses to meet the needs of your institution, department, or group
For course offers, please contact: support_med.ub@unibe.ch
Next Courses and Workshops
Systematic searching and more
Please find our courses on the courses on the courses site or at the bottom of this page.
Coffee Lectures: Inputs and News in 20 Minutes
Coffee & Sweets

Brain food for your research projects or study
The coffee lectures of medicine and pharmacy provide practical tips in a nutshell concerning your scientific work. The coffee lectures will take place in the spring and in the fall as an online event. No registration is required
New Coffee Lectures in the fall semester 2023/24
Missed the Coffee Lecture? Watch the recording on Youtube ▶️
Unterlagen & Folien von vergangenen Coffee & Sweets:
Customized Courses and Workshops
Lighten scientific life

Tools for Academic Workflows
Useful databases, tools for statistical analysis, data visualization, citation management, and much more.
Hot off the press

Our publications
We support and collaborate with research teams, devising and improving search strategies for systematic and other reviews.
Show Publications
Krone LB, Fehér KD, Rivero T, Omlin X. Brain stimulation techniques as novel treatment options for insomnia: A systematic review. Journal of sleep research. 2023 May 18:e13927. https://doi.org/10.1111/jsr.13927

Weidlinger S, Winterberger K, Pape J, Weidlinger M, Janka H, von Wolff M, Stute P. Impact of estrogens on resting energy expenditure: A systematic review. Obes Rev. 2023 Aug 6:e13605. doi: 10.1111/obr.13605.

Theis, S; Baumgartner, S J; Janka, H; Kolokythas, A; Skala, C; Stute, P (2023). Quality of life in menopausal women in the workplace - a systematic review. (In Press). Climacteric, pp. 1-8. Taylor & Francis 10.1080/13697137.2022.2158729

Jeyaprakash N, Maeder S, Janka H, Stute P. A systematic review of the impact of 7-keto-DHEA on body weight. Arch Gynecol Obstet. 2022 Dec 25. doi: 10.1007/s00404-022-06884-8. Epub ahead of print. PMID: 36566478.

Borissov N, Haas Q, Minder B, Kopp-Heim D, von Gernler M, Janka H, Teodoro D, Amini P. Reducing systematic review burden using Deduklick: a novel, automated, reliable, and explainable deduplication algorithm to foster medical research. Syst Rev. 2022 Aug 17;11(1):172. doi: 10.1186/s13643-022-02045-9.

Fernandez-Palomo C, Fazzari J, Trappetti V, Smyth L, Janka H, Laissue J and Djonov V. Animal Models in Microbeam Radiation Therapy: A Scoping Review. Cancers. 2020;12(3). 527; doi:10.3390/cancers12030527.

Schaffer MF. Transforming the medical library into a welcoming learning space: a collaborative project. Journal of EAHIL. 2020;16(2):39 - 42. doi: 10.32384/jeahil16393.

Schaffer MF. Dienstleistungsangebot für EBM – von der Lehre bis zur klinischen Forschung und Praxis: Erfahrungen an der Universität Bern. GMS Med Bibl Inf. 2020;20(1-2).

Weidlinger S, Schmutz C, Janka H, Gruetter C, Stute P. Sustainability of vaginal estrogens for genitourinary syndrome of menopause - a systematic review. Climacteric. 2021;3(1-9); doi: 10.1080/13697137.2021.1891218.

Leitlinienreport der interdisziplinären evidenz- und konsensbasierten S3-Leitlinie für Diagnostik und Therapie von Zwangsstörungen im Kindes- und Jugendalter; AWMF Register Nr. 028-007 https://www.awmf.org/leitlinien/detail/ll/028-007.html

Stute P, Wienges J, Koller A-S, Giese C, Wesemüller W, Janka H, Baumgartner S. Cognitive health after menopause: Does menopausal hormone therapy affect it? Best Pract Res Clin Endocrinol Metab. 2021; doi: 10.1016/j.beem.2021.101565

Nucera M, Meuli L, Janka H, Schindewolf M, Schmidli J, Makaloski V. Comprehensive review with pooled analysis on external and internal jugular vein aneurysm. J Vasc Surg Venous Lymphat Disord. 2021 Oct 9:S2213-333X(21)00502-3. doi: 10.1016/j.jvsv.2021.09.009. Epub ahead of print. PMID: 34634519.

L. M. Kaemmle, A. Stadler, H. Janka, M. von Wolff & P. Stute (2022) The impact of micronized progesterone on cardiovascular events – a systematic review. Climacteric, DOI: 10.1080/13697137.2021.2022644, PMID: 35112635.
Contacts

Team
Please contact us with your requests. We look forward to helping you.
Team members
Head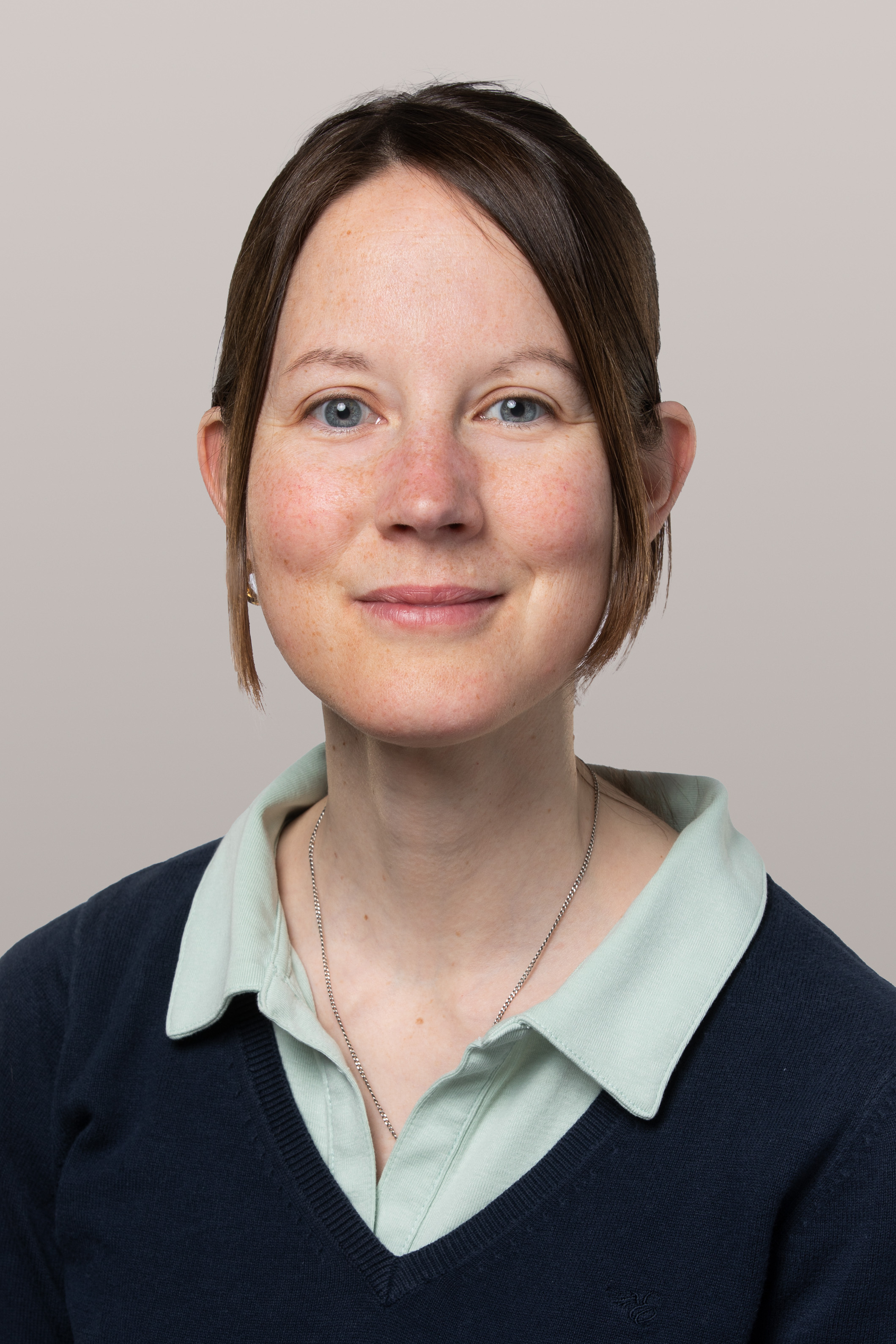 Name / Titel

Funktion

Head of the medical department and coordinator for product and transformative management

Mail
Phone
Phone2
Subject librarian medicine
Name / Titel

Funktion

Subject librarian medicine and pharmacy

Mail
Phone
Phone2
Research support medicine and pharmacy